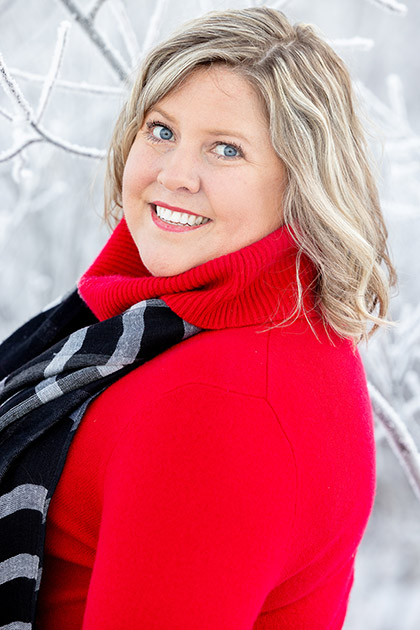 Kimberly McCotter
Owner, Program Director
Owner and private reading instructor Kimberly McCotter has been working with individuals of all ages struggling with dyslexia and other learning disabilities for 12 years. She has a passion for education and believes that every person has the ability to overcome his or her academic struggles. She opened Turning Leaf Literacy Center in July 2005 and has been serving on the Alaska Branch of the International Dyslexia Association since 2008.
Kimberly has a fantastic husband and two wonderful boys who all play an important role at Turning Leaf. Her hobbies (other than work) include baking, exercise, and spending time with her family. Her passion for helping others find success is the foundation for Turning Leaf Literacy Center.
Email Kimberly
(907) 373- 2888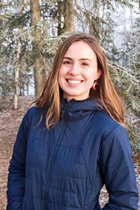 Liz Miller
Instructor
Liz was born and raised in Iowa and moved to Alaska with her family in 2013. She attends the University of Alaska Anchorage, where she pursues a BS in Health Sciences with a minor in Speech and Language Pathology. Liz loves working with children and enjoys teaching them skills to succeed. Her hope is that with these new skills, children will not only have the confidence to read, but also to enjoy it. When not studying or teaching, Liz loves to spend time with her family and friends exploring the outdoors. You can find her out camping, hiking, or curled up with a good book.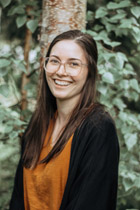 Denisha Christiansen
Reading and Math 1st grade
Instructor and Clinical Manager
Denisha was born and raised in Alaska. She has been a key member and trainer at Turning Leaf for one year. In her dynamic experiences as a swim instructor and childcare provider, she came to the realization that the important training and connection with students allowed her to make a huge impact on their lives. In her spare time, she loves taking walks and bike rides with her loveable dogs; she also enjoys the side-work of being a photographer.

Kaitlynn Miller
Excellence in Writing Level A (3rd -5th Grade), Reading and Math 3rd grade
Instructor and Supervisor
Kaitlynn was born in Texas but has lived all over the world. She moved to Alaska in 2013, and now considers it her home. She has known from a very young age that she wanted to be a teacher. She recently graduated with her Bachelor of Arts in Elementary Education from UAS. Kaitlynn has a passion for the families and the many students at Turning Leaf. She has been supporting Turning Leaf families, staff development, and equipping students for academic success for over 3 years! When she is not diligently working, she enjoys reading, watching movies, and spending time with her family!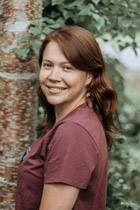 Julia Stinchcomb
Excellence in Writing Level B (6th – 8th grade)
Instructor
* Julia has been living in Alaska for almost two years with her husband. Julia earned her bachelor's degree in Linguistics from the University of New Mexico with a minor in History and Spanish. While in college, she decided that helping children read was the career of her dreams! When she is not working hard at Turning Leaf, her favorite things to do are garden, paint, and sing.

Madison Kilgore
Instructor
Madison has lived in Alaska her whole life. She is newly married with one cat, Chena. She is currently going to UAA to get her associates of Arts degree. She loves working with kids and helping them accomplish their goals and reach their potential. In her free time, she enjoys four-wheeling, reading novels, and watching movies. She also enjoys spending time with her friends, family, and husband.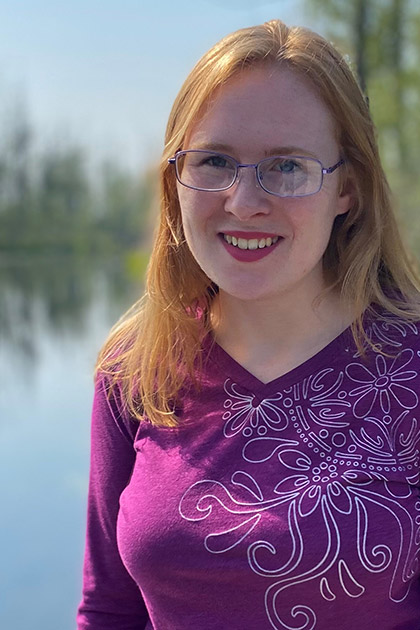 Patience McQueen
Instructor
Patience is from Anchorage, Alaska. She is currently working towards obtaining her Bachelor of Science Degree in Kinesiology from UAA.  She strives to be a positive contributor to the lives of others and finds gratification in providing kids with the tools necessary to achieve their goals.  Patience delights in being outside, spending time with her husband, and watching movies. 

Kristin Willberg
Instructor
Kristin Willberg moved to Alaska in the fall of 2020 from northern Minnesota. After earning a B.S. in Elementary and Middle School Education at the University of North Dakota, she taught for twenty-five years. Kristin's education experience includes working as a substitute, teaching junior high language arts and social studies, tutoring, coaching extracurricular speech, and advising numerous activities. Kristin enjoys reading, crafting, watching hockey, and fishing. She lives in Wasilla with her husband, three daughters and two golden retrievers. 

Grace Allen
Instructor and Anchorage Clinical Manager
Grace Allen is from Kennewick Washington where she graduated with a bachelor's degree in English Literature at WSU Tri-Cities, where she also worked as a writing consultant. She loves all things creative and adventurous, especially when with her husband. She has always delighted in her nieces, nephews, and baby cousins. Through this, she has found a passion for teaching and for tutoring — She has a piercing intuition into the needs of children and thrives as manager of the Anchorage Turning Leaf branch.

Kaylee LaTocha
Instructor
Kaylee has recently graduated from Portland State University with a B.A. in History. She has developed an interest in working with kids to grow their potential. She hopes to expand the minds of children. Kaylee comes from a big family and loves to share her knowledge with others. When she isn't working at Turning Leaf, Kaylee enjoys spending time with her friends and siblings, going on walks and consuming media and film. She likes to talk about exciting discoveries and discuss new information.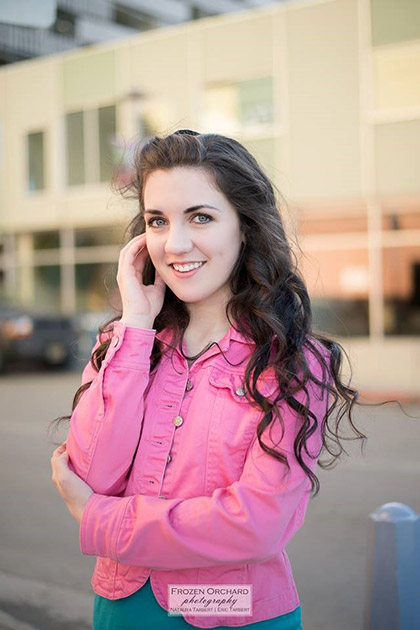 Ema McMahon
Instructor
Ema was born and raised in Alaska.  She is pursuing a Bachelor of Arts in Elementary Education through the University of Alaska Southeast graduating in the spring of 2023.  Few things excite her more than helping children discover the joy and adventure found in reading! In her spare time, Ema loves to explore the beautiful state of Alaska with her friends and family. She enjoys fishing, camping, kayaking, and geocaching.