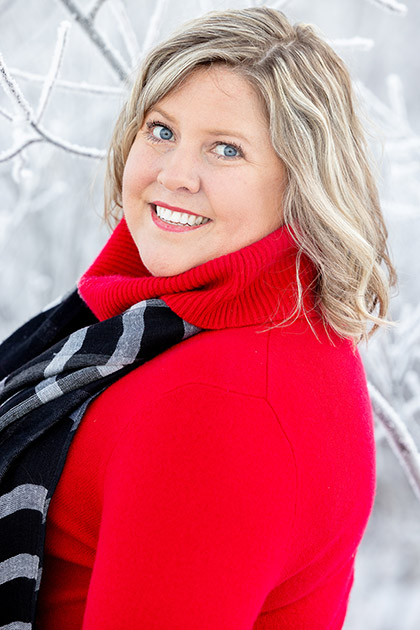 Kimberly McCotter
Owner, Program Director
Owner and private reading instructor Kimberly McCotter has been working with individuals of all ages struggling with dyslexia and other learning disabilities for 12 years. She has a passion for education and believes that every person has the ability to overcome his or her academic struggles. She opened Turning Leaf Literacy Center in July 2005 and has been serving on the Alaska Branch of the International Dyslexia Association since 2008.
Kimberly has a fantastic husband and two wonderful boys who all play an important role at Turning Leaf. Her hobbies (other than work) include baking, exercise, and spending time with her family. Her passion for helping others find success is the foundation for Turning Leaf Literacy Center.
Email Kimberly
(907) 373- 2888
Mikayla Powers
Instructor
Mikayla recently graduated with her B.A. degree in Educational Studies in Elementary Education from Governors University. She loves working with children in an educational setting where she can see them learn and grow their minds. Mikayla is working towards pursuing her Master's as a Speech and Language Pathologist. When Mikayla is not working at Turning Leaf, she loves fishing and hiking. During the winter months, she still finds herself outdoors with various winter activities.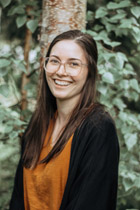 Denisha Christiansen
Reading and Math 1st grade
Instructor and Clinical Manager
Denisha was born and raised in Alaska. She has been a key member and trainer at Turning Leaf for one year. In her dynamic experiences as a swim instructor and childcare provider, she came to the realization that the important training and connection with students allowed her to make a huge impact on their lives. In her spare time, she loves taking walks and bike rides with her loveable dogs; she also enjoys the side-work of being a photographer.

Kaitlynn Miller
Excellence in Writing Level A (3rd -5th Grade), Reading and Math 3rd grade
Instructor and Supervisor
Kaitlynn was born in Texas but has lived all over the world. She moved to Alaska in 2013, and now considers it her home. She has known from a very young age that she wanted to be a teacher. She recently graduated with her Bachelor of Arts in Elementary Education from UAS. Kaitlynn has a passion for the families and the many students at Turning Leaf. She has been supporting Turning Leaf families, staff development, and equipping students for academic success for over 3 years! When she is not diligently working, she enjoys reading, watching movies, and spending time with her family!

Patience McQueen
Excellence in Writing Level B (6th – 8th grade)
Instructor
Patience was born and raised in Anchorage Alaska. Through her learning experience from grade school and into her University of Alaska Coursework, she has acquired the skills to assist others in reaching their own potential. Patience strives to be an effective and positive contributor to the relationship children have with learning. She finds joy in helping the students she works with at Turning Leaf find academic success.  In her spare time, she appreciates time spent outdoors, exercising, or diving into interesting new topics with reading and time with friends/family.
Kristin Winsor
Instructor
Kristin moved to Alaska in 2013 from her home state of Vermont where her love of working with children has grown exponentially. Her hands-on experience as a teacher's aide as well as a figure skating coach has led her to realize how important it is for children to feel confident in themselves and their learning capabilities. As a clinician at Turning Leaf, she hopes to continue to share her love of learning with others. In her free time, she enjoys creating art, figure skating, and going on walks with her fiancé and puppy.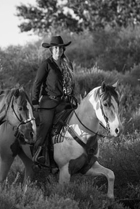 Kaliana Reed
Anchorage Clinician
Kali was born and raised in Nevada. She studied biology in Bend, OR earning an Associates degree. While also competing in college rodeo events. Afterwards she joined the military as an USMC reservist; which is what brought her to Anchorage. She has always been inspired to teach others. This lead her to being apart of the Turning Leaf team. When she is not teaching, she is fulfilling her military duties, playing with her animals, and reading. 

Kristin Willberg
Instructor
Kristin Willberg moved to Alaska in the fall of 2020 from northern Minnesota. After earning a B.S. in Elementary and Middle School Education at the University of North Dakota, she taught for twenty-five years. Kristin's education experience includes working as a substitute, teaching junior high language arts and social studies, tutoring, coaching extracurricular speech, and advising numerous activities. Kristin enjoys reading, crafting, watching hockey, and fishing. She lives in Wasilla with her husband, three daughters and two golden retrievers. 

Baylee Rodda
Instructor and Anchorage Clinical Manager
Baylee grew up in Tucson, AZ, and moved to Anchorage in 2021 after graduating from Dallas Baptist University where she received a B.S. in Mathematics. As the Anchorage office manager, she is passionate about serving the clients' needs through guiding students to academic success and instilling the love of learning. When she isn't at Turning Leaf, Baylee can be found on a hammock in the woods with her dogs, on a paddle board, or getting a cup of coffee. 

Eulalie Ainsworth
Instructor
Eulalie started teaching at Fairhill Christian School in Fairbanks, Alaska, but spent most of her career in a one-room school house in North Pole, Alaska. She earned her master's in educational leadership at Concordia University in Portland, Oregon. For the past 10 years, Eulalie has worked as a private tutor for an international business couple, teaching their daughter and traveling the world with them as needed. Eulalie is a thrice published author, with one educational work on how to teach writing and two Christian works on the Person of the Holy Spirit.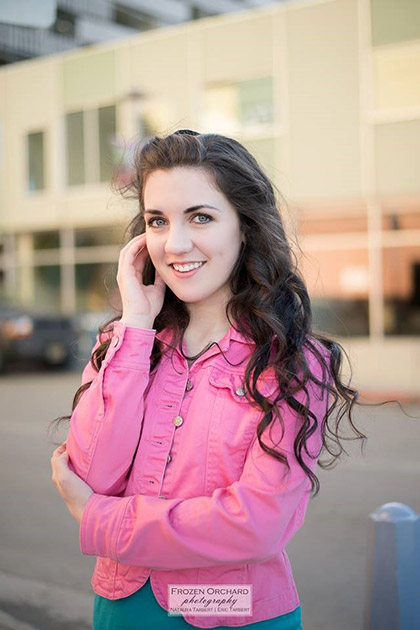 Ema McMahon
Instructor
Ema was born and raised in Alaska.  She is pursuing a Bachelor of Arts in Elementary Education through the University of Alaska Southeast graduating in the spring of 2023.  Few things excite her more than helping children discover the joy and adventure found in reading! In her spare time, Ema loves to explore the beautiful state of Alaska with her friends and family. She enjoys fishing, camping, kayaking, and geocaching.