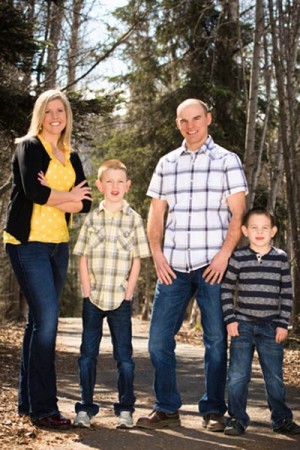 Kimberly McCotter
Owner, Program Director
Owner and private reading instructor Kimberly McCotter has been working with individuals of all ages struggling with dyslexia and other learning disabilities for 12 years. She has a passion for education and believes that every person has the ability to overcome his or her academic struggles. She opened Turning Leaf Literacy Center in July 2005 and has been serving on the Alaska Branch of the International Dyslexia Association since 2008.
Kimberly has a fantastic husband and two wonderful boys who all play an important role at Turning Leaf. Her hobbies (other than work) include baking, exercise, and spending time with her family. Her passion for helping others find success is the foundation for Turning Leaf Literacy Center.
Email Kimberly
(907) 373- 2888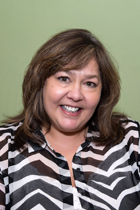 Dawn Noble
Instructor
Dawn Noble has passionately taught in the valley for 27 years. She has an AAS in early Childhood development. In 2007 she began her work with Turning Leaf Literacy Center and attended a Lindamood- Bell® workshop. She has been with Turning Leaf since then working with students in the areas of reading, math, and comprehension.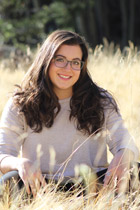 Samantha Matteucci
Instructor
Samantha was born and raised in Alaska. After graduating from high school, she attended Northern Arizona University. In Arizona, she earned a BIS in Interdisciplinary Studies in Speech Language Sciences and Technology, and a BA in French. Her goal is to help students reach their fullest potential and learn to use all of their resources as new and emerging learners. In her free time, Sam loves to travel, be outside, and spend time with friends and family.
Madlen Penn
Instructor
Madlen was born and raised in Sofia, Bulgaria. There, she graduated from the capital's most elite German immersion high school, after which she attended university in Trier, Germany, where she studied Art History, Psychology, and English. After her husband's employment through the USAF brought their growing family to Alaska, she graduated Cum Laude from UAA with a BS in Psychology. She is now pursuing a graduate degree in Communication Sciences and Disorders (Speech and Language Pathology) through East Carolina University.
Since 2013, Madlen has been homeschooling her own two children. Her goals are to help any student establish a can-do attitude, build a set of productive problem-solving habits, and maximize their potential.
When she is not studying, teaching, or spending time with her family, Madlen enjoys immersing herself in a good Sci-Fi or fantasy novel while enjoying the company of her silly dog, two pretentious cats, or three incurably curious rats.
Kaitlynn Miller
Instructor
Kaitlynn was born in Texas but has lived all over the world. She moved to Alaska in 2013, and now considers it her home. She has known from a very young age that she wanted to be a teacher. She is currently pursuing a degree in Elementary Education at UAA.
Working with kids is her passion! She strives to provide a safe, interactive, and fun learning environment for all kids! Kaitlynn is also the KOTR 2nd through 5th grade Elementary Director. She wants to help every child succeed. When she is not working, she enjoys reading, watching movies, and spending time with her family!
Elizabeth France
Instructor
Elizabeth was born in Nevada but raised in Alaska. She is a part-time student at the University of Alaska – Anchorage. Since starting her work at Turning Leaf Literacy Center, Elizabeth has developed a new found passion for speech and language development.
She loves working with children and watching them master new concepts. When she is not studying or working Elizabeth enjoys: reading fantasy novels, painting, and hanging out with her two rambunctious Pomeranians.
Ashley Miller
Instructor
Ashley was born in Great Falls, Montana but has lived all over the world with her family. Now living in Alaska since 2013, she considers it her home. She has a passion for working with teenagers and kids, and is currently working towards completing her degree in Psychology to become a counselor. She has a love for being able to help and mentor those around her.
Ashley is also the COTR Childcare Director and an Elevate Youth leader. When she is not at Turning Leaf or at college, she loves to work on her photography, hang out with her family and friends, or play with any dog possible!
Sarah Ward
Anchorage Clinical Director
Sarah was born in Australia and raised in Anchorage, Alaska since infanthood. After graduating high school Sarah attended the University of Alaska, Anchorage, and earned a Bachelor's Degree in English with a concentration of Secondary Education in 2017.
Sarah's goal through her teaching at Turning Leaf Literacy Center is to help share and spread the love for reading and learning that she has felt since she first began to read. When she isn't at work, Sarah enjoys reading, painting, and hiking.